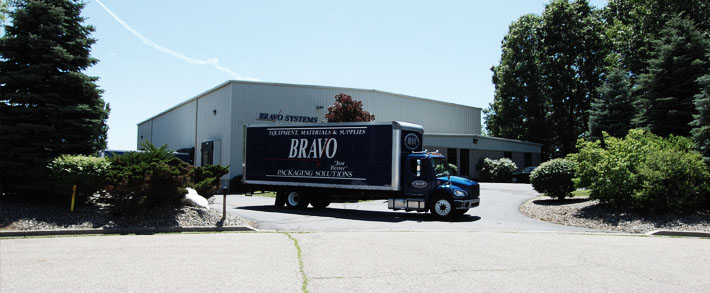 Bravo Systems is a stocking distributor of quality packaging supplies, materials and equipment. A source for all of your packaging needs. We started in business in 1992 with this premise: the marketplace always has room for a packaging supplier if they were committed to bringing top quality products, innovative ideas and great services at competitive prices. We were right, and continue to operate on that principle today.
Looking for cost saving ideas? Bravo specializes in helping our customers reduce packaging costs with alternative products and innovative packaging solutions. Let us help you discover ways to positively impact your bottom line.
Our name and motto sum it up best, Bravo! "Just Better." We work with you to make your packaging better, one step at a time.
Over the years Bravo has continued to grow and appreciates the support of our loyal customers. They will agree with us that excellent service, better quality, knowledgeable packaging professionals and great value never go out of style!